La Settimana del 28 Agosto 2020
Buongiorno e grazie ai nuovi iscritti (ora siamo in 165), a chi ha messo un cuoricino, ha commentato, ha condiviso e a quelli che mi hanno detto quanto gli piace la newsletter. ❤️
Good morning and thanks to the new subscribers (we are now 165), to those who clicked the heart button, commented, shared and to those who told me how much they like the newsletter. ❤️
Questa settimana ricordiamo Nicola Sacco e Bartolomeo Vanzetti, che il 23 agosto 1927 morirono ingiustamente sulla sedia elettrica, condannati solo perché stranieri e anarchici. Per conoscere la loro storia: il film di Giuliano Montaldo (qui su RaiPlay), la canzone fatta per il film, composta da Morricone e cantata da Joan Baez, qui usata per una campagna di Amnesty International, qui la versione italiana; la storia di Nicola Sacco; le lettere e le ultime parole di Vanzetti in tribunale (qui in inglese).

This week we remember Nicola Sacco and Bartolomeo Vanzetti, who unjustly died in the electric chair on 23 August 1927, condemned only because they were foreigners and anarchists. To know their story: Giuliano Montaldo's film (here on RaiPlay), the song made for the film, composed by Morricone and sung by Joan Baez, here used for an Amnesty International campaign, here the Italian version; the story of Nicola Sacco; Vanzetti's letters and last words in court (here in English).

«Si, Dante mio, essi potranno ben crocifiggere i nostri corpi come ben già fanno da sette anni: ma essi non potranno mai distruggere le nostre idee che rimarranno ancora più belle per le future generazioni a venire.» Dall'ultima lettera di Nicola Sacco al figlio.





"Yes, dear Dante, they may well crucify our bodies as they have been doing for seven years: but they will never be able to destroy our ideas which will remain even more beautiful for future generations to come." From the last letter of Nicola Sacco to his son.

«Vorrei dire, dunque, che non soltanto sono innocente di tutte le accuse che mi sono state mosse . . . non soltanto ho combattuto tutta la vita per eliminare i delitti, i crimini che la legge ufficiale e la morale ufficiale condannano, ma anche il delitto che la morale ufficiale e la legge ufficiale ammettono e santificano: lo sfruttamento dell'uomo da parte dell'uomo. E se c'è una ragione per cui io sono qui imputato, se c'è una ragione per cui potete condannarmi in pochi minuti, ebbene, la ragione è questa e nessun'altra.» Dall'ultima dichiarazione di Bartolomeo Vanzetti alla corte.





« Now, I should say that I am not only innocent of all these things . . . not only have I struggled all my life to eliminate crimes, the crimes that the official law and the official moral condemns, but also the crime that the official moral and the official law sanctions and sanctifies — the exploitation and the oppression of the man by the man, and if there is reason why I am here as a guilty man, if there is a reason why you in a few minutes can doom me, it is this reason and none else. »

From the last statement of Bartolomeo Vanzetti to the court.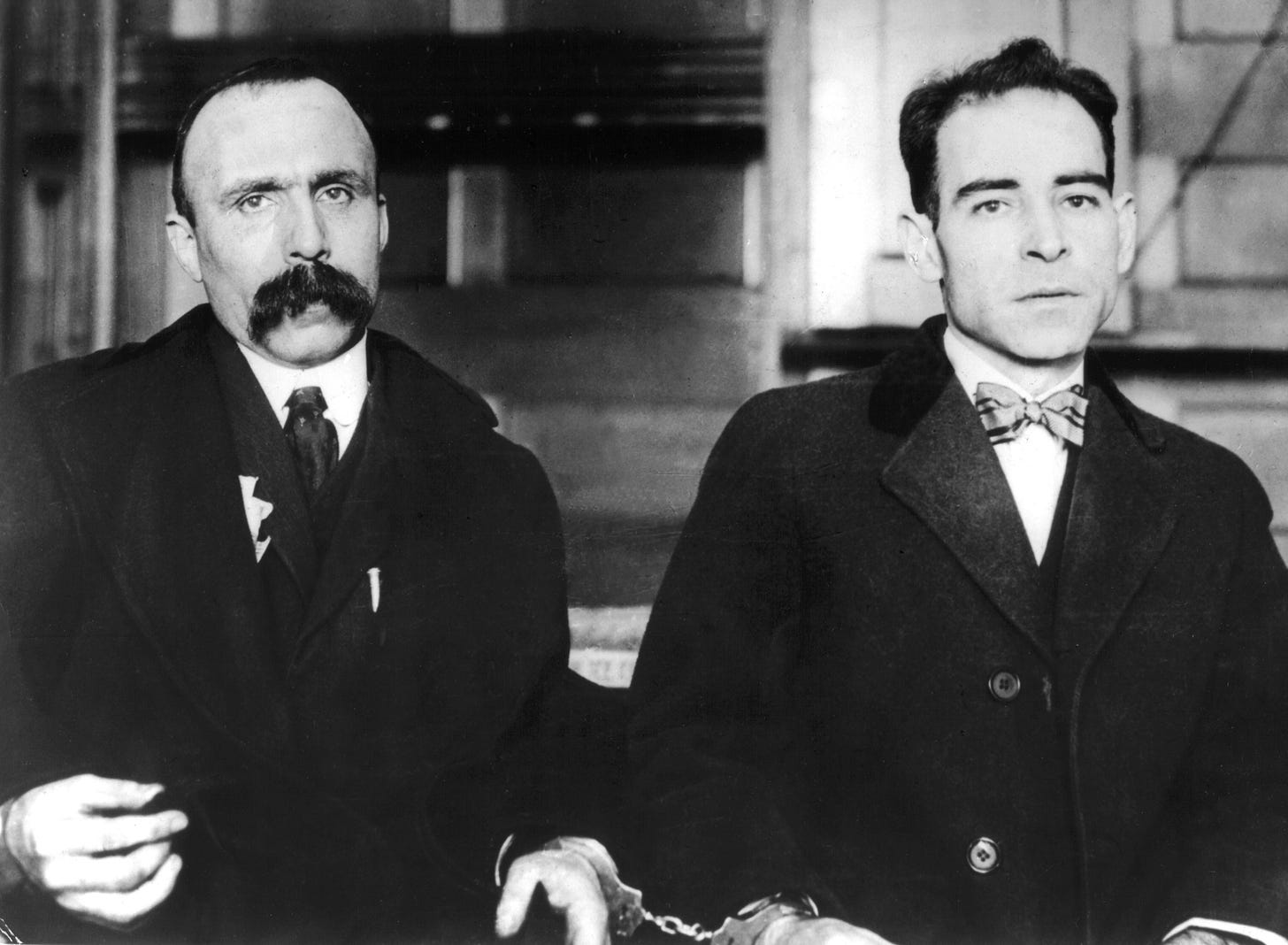 ---
Notizie
I primi giorni di vendemmia: un'intervista con importanti enologi, l'ottimismo in Sardegna, i danni del maltempo in Veneto.
The first days of the harvest of wine grapes: an interview with leading oenologists, optimism in Sardinia, the damage of bad weather in Veneto.
Uno studio dell'Istituto Nazionale di Geofisica e Vulcanologia (INGV) e dell'Università di Perugia ha scoperto una correlazione tra terremoti e anidride carbonica in Appennino.
A study by the National Institute of Geophysics and Volcanology (INGV) and the University of Perugia has found a correlation between earthquakes and carbon dioxide in Apennines.

La Commissione europea per l'Erasmus ha confermato che il programma continuerà nella seconda metà del 2020. / The European Erasmus Commission has confirmed that the program will continue in the second half of 2020.
Vi presento lo zifio, un parente timido del delfino. In un raro avvistamento, sei zifi sono stati fotografati giorni fa nel Mar Tirreno.
Meet the Cuvier's beaked whale, a shy relative of the dolphin. In one rare sighting, six Cuvier's beaked whales were photographed days ago in the Tyrrhenian Sea.
La banda larga in Italia finirà in una società unica / Broadband in Italy will end up in a single company
---
Cultura
«Il tema delle cause della caduta del grande impero multiculturale romano interessa da secoli il dibattito storiografico occidentale. Tradizionalmente, viene scelto come data simbolica il 23 agosto del 476…» Credo che La crisi dell'Impero Romano d'Occidente interessi anche a voi, no?
«The theme of the causes of the fall of the great multicultural Roman empire has been of interest to the Western historiographical debate for centuries. Traditionally, 23 August 476 is chosen as the symbolic date… » I think The crisis of the Western Roman Empire interests you all too, right?
Un estratto da Memestetica. Il settembre eterno dell'arte, ossia, l'arte al tempo dei meme. La storica dell'arte Valentina Tanni analizza il rapporto tra arti visive e culture digitali dagli anni Duemila in poi.
An excerpt from Memestetica. The eternal September of art, that is, the art in the age of memes. The art historian Valentina Tanni analyzes the relationship between visual arts and digital cultures from the 2000s onwards.
---
Video
Se volete cercare una serie TV italiana, qui potete scegliere l'anno e il paese di produzione e ordinare i risultati per titolo o data di uscita. / If you want to search for an Italian TV serie, here you can choose the year and country of production and sort results by title or release date.
Un super grazie alla mia alunna Janet che ha indovinato che la storia di Mauro Morandi mi sarebbe piaciuta e mi ha inviato un video emozionante: L'isola di Mauro. Ve ne lascio anche un altro, più recente. Guardateli tutti e due, sono meravigliosi!
A super thanks to my student Janet who guessed that I would like Mauro Morandi's story and sent me a touching video: The island of Mauro. I will also let here another one, more recent. Watch both, they are wonderful!
---
Musica
Oggi una canzoncina tranquilla e malinconica come la fine delle vacanze: / Today a quiet and melancholic song like the end of the holidays:
---
Un Compito Per i Principianti / A task for beginners
Sai quali sono le 10 più grandi città italiane? Scoprile qui. / Do you know which are the 10 largest Italian cities? Discover them here.
---
Ci vediamo il prossimo venerdì! Nel frattempo, commenta quest'edizione e condividila! Grazie :)
See you next friday! In the meantime, leave a comment on this edition and share it!
Thank you :)
Desi
P.S. Se non vedi la newsletter nel tuo inbox, controlla lo spam e non dimenticare di contrassegnare la mia mail come sicura. / If you don't see the newsletter in your inbox, check the spam and don't forget to mark my email as safe.